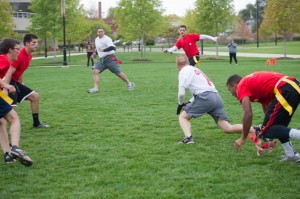 As you probably already know, it is Homecoming week, and that creates a unique opportunity for the students to play the faculty in a flag football game.
On Thursday, the students will take on the faculty at Meinen Field in the Bradley Bowl.
The faculty team will consist of the Men's Basketball coaching staff, including Head Coach Brian Wardle.
The faculty has a two-year winning streak.
Can the students pull off the upset? Stay tuned.